Wellness Exams at Duarte Azusa Animal Hospital
At Duarte Azusa Animal Hospital, we offer pet wellness exams to keep your pets healthy all year round. Whether you are new to the area and want a Duarte and Azusa veterinarian to care for your pets, or a longtime resident who has a new pet in need of care, we welcome you to our veterinary practice. Learn more about our wellness exam and philosophy of care.
Duarte, Monrovia, Bradbury, and Azusa Pet Wellness Exams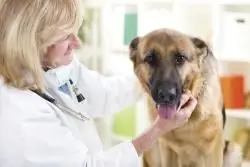 Our veterinarians recommend an annual wellness exam for most pets. We see this exam as a time to check your pet's physical health and discuss your pet's emotional well-being. Senior pets benefit from regular exams to track their health needs and provide the highest level of care during the golden years.
We invite you to discuss any behavioral concerns that you have with our Duarte and Azusa veterinarian. We can discuss obedience training, medication, schedule changes, and other tactics that you can use to make your pet's daily life as healthy and happy as possible.
During a wellness exam, we will check your pet's health through blood work and a physical examination. We can administer any vaccines and provide you with preventative treatments for fleas and ticks. A wellness exam is the perfect time for pet microchipping, which can help the authorities quickly return your pet to you if he or she becomes lost.
Our Care Philosophy at Duarte Azusa Animal Hospital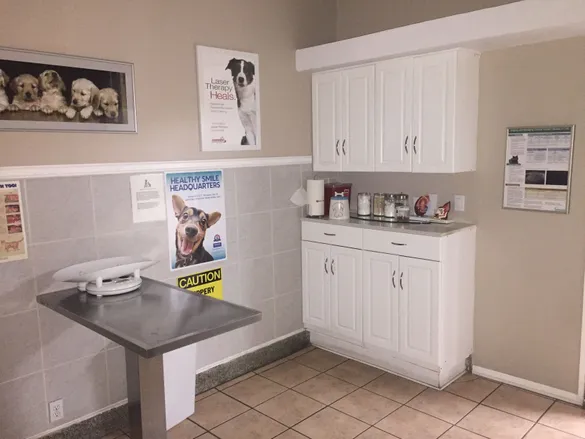 We know you have many choices for local veterinary care. Our goal as your full service veterinary provider in the Duarte area is to not only deliver thorough wellness exams, but to offer a wide range of complementary care services. Our attentive staff truly cares about your pets and their well-being. We are here to discuss your pet's physical, mental, emotional, and behavioral needs from kittenhood or puppyhood up through seniors.
Our veterinary practice also keeps up to date with the latest technologies. We are able to offer advanced veterinary care services, including:
Laser therapy to heal injuries and inflammation
Nutritional counseling
Behavioral counseling
Orthopedic services
Pet dentistry
Pet surgery
If we notice some discrepancies in your pet's wellness exam, we can take care of it in our facility. This way, you won't have to visit another animal surgery to meet your pet's needs. The peace of mind this offers can be invaluable, both for you and your pet who may be stressed already.
From routine to advanced medical care, it is important that you choose a name you can trust and rely on for your pet's total health and wellness needs. Look to Dr. Zabihi and the team at Duarte Azusa Animal Hospital to provide any wellness services for your pets.
Would you like to schedule a wellness exam for your pet to meet our staff firsthand? If so, please contact us at (626) 357-2251 or complete the online request form to schedule your appointment and make sure your pet is healthy and happy.