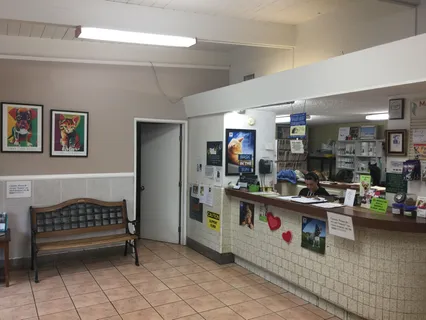 Duarte Azusa Animal Hospital is proud to serve the Duarte, Azusa, Monrovia, Bradbury, Covina, Glendora, Arcadia, and San Gabriel Valley area for everything pet related.
Our veterinary clinic and animal hospital is run by Dr. Rahim Zabihi, who is a licensed, experienced Duarte veterinarian.
Dr. Zabihi has been practicing veterinary medicine since 1989 and has worked in emergency and critical care from 1998 to 2001 prior to opening the Duarte Azusa Animal Hospital in 2001. The hospital offered 24-hour emergency veterinary care from 2001 to 2006. However, in order to better serve the community and streamline our services, it is now providing routine and emergency services during normal office hours and referring after-hour emergencies to emergency care clinics.
Duarte Azusa Animal Hospital is a modern, full service small animal hospital dedicated to providing the highest standard of veterinary care for dogs, cats, birds and exotics. Our services range from preventative health care and wellness programs to elective surgery, pet dentistry, and behavioral interventions.
Our primary goal is the health and happiness of your pet and the wellness of animals in our care. We are here because we truly love animals and are deeply committed to practicing and promoting quality pet care, delivered in a wholesome and nourishing environment and with utmost compassion.
We strive for honest, open, and respectful communication between every member of the staff and our clients in order to ensure exceptional, thorough and comprehensive patient care whether it is a simple exam or a surgical procedure that might require overnight accommodation. We are also prepared to educate our clients on keeping their pets healthy year round with preventative measures, good nutrition, and timely exercises.
Our professional team endeavors to keep abreast of the latest advances in veterinary technology such as digital X-Ray, Laser Therapy, and robust medical and surgical techniques in order to expedite the diagnosis, treatment and healing process of our patients.
But above all, we are always mindful that all animals need to be treated with loving care in every checkup, procedure, or surgery. We believe pets are living loving beings whose very existence bring us joy, love, compassion and hope. Our mission is to bring peace of mind to our clients and health and happiness to your furry loved ones by extending their longevity, easing their pain and suffering, and ensuring their continued health and well-being for the short time that we are blessed to have them around.
Because loving God's innocent creatures should not be any less relevant than loving a child and both deserve to be treated with dignity, kindness, and love.
"Until one has loved an animal, a part of one's soul remains unawakened." - Anatole France