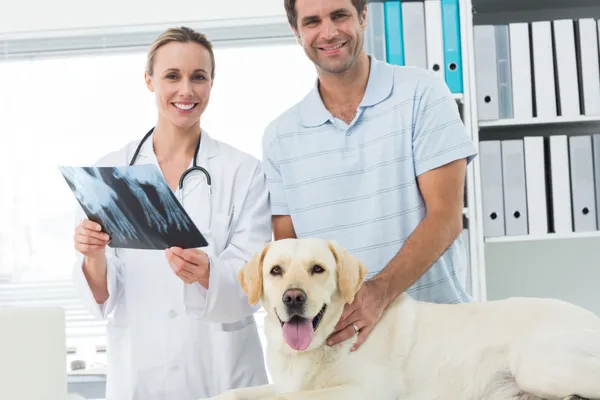 Your Azusa Veterinarian
Diagnostic testing is a critical service of Dr. R. Zabihi, your Azusa veterinarian, and the professional team at Duarte Azusa Animal Hospital. Diagnostic testing allows us to better see what is going on with your pet, providing us with an opportunity to prescribe a specific treatment for a particular problem. Duarte Azusa Animal Hospital is pleased to offer a range of state-of-the-art, in-house diagnostic testing including in-house radiology services.
In-House Radiology from Your Azusa Veterinarian
Our Azusa veterinarian has access to the latest, advanced digital radiology right in our offices. Radiographs are very beneficial in diagnosing a variety of medical conditions. They are used to give us a better look at an animal's bones, heart, lungs and other areas of the body. Radiological exams can determine broken or fractured bones, tumors and locate foreign objects in the stomach or intestine. Our digital x-rays are often combined with ultrasound to provide an even better diagnosis.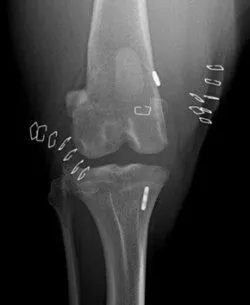 Ultrasound and Your Duarte Veterinarian
Ultrasound is a non-invasive technique that makes use of high-frequency sound waves to capture an image of a pet's internal organs. Ultrasounds actually produce a "movie" of what is happening with your pet's internal organs without potentially harmful ionizing radiation. This is valuable in seeing how the heart, liver and lungs and other organs are performing without invasive surgery. Ultrasounds are performed with little stress placed on your pet and are usually completed in 30 to 60 minutes. There is absolutely no known risk to having ultrasound used on your pet.
The Importance of In-House Diagnostic Services
One of the biggest benefits of in-house radiological services, at Duarte Azusa Animal Hospital, is the fact that testing can be performed and diagnoses determined quickly. This is particularly critical in emergency situations and where pets have been involved in an accident. We can quickly determine the nature and severity of any injuries sustained.
In-house radiological services are also extremely valuable in pre and post operative examinations. It helps our doctor in not only diagnosing a problem but in tracking the healing process.
Schedule an Appointment at Duarte Azusa Animal Hospital
Radiological and ultrasound are just two of the diagnostic services provided at Duarte Azusa Animal Hospital. We also provide a range of in-house laboratory testing services to help determine the health of your pet. We would appreciate the opportunity to serve as the Duarte veterinarian for your cat or dog. From wellness exams to surgeries, we are here to help.
Call us for an appointment at (626) 357-2251. Ask about our free dental exam and other discounts for new patients. We are located at 2714 East Huntington Drive in Duarte, CA. We look forward to serving your pet with the finest in veterinary services using the latest technology and warm, personalized care.