Vaccinations and Preventative Medicine From Duarte & Azusa Veterinarian
Proper preventative and wellness care for your pet is the ultimate display of your care and love. Preventative care encompasses a wellness examination by Duarte Azusa Animal Hospital veterinarian, which includes a complete physical, yearly vaccinations, parasite testing and control, heartworm testing and prevention, and dental care. This comprehensive care gives your pet the best chance for a long, healthy and happy life.
Vaccinations
We are often asked if vaccinations are really necessary every year. The answer is a resounding YES! Pets are totally dependent on us to keep them healthy, and vaccinations are the key to doing just that. They protect pets from dangerous and even deadly diseases, are cost effective and have little risk for side effects. Your Duarte & Azusa veterinarian recommends the following vaccinations to protect pets in Monrovia, Bradbury, Covina, Glendora, Arcadia, San Gabriel Valley Residents and surrounding areas.
Dog Vaccines
DHLPP Vaccine: A comprehensive vaccine that protects dogs from dangerous and possibly fatal illnesses including Distemper, Parvovirus, Hepatitis, Leptospirosis, and Parainfluenza.
Corona Vaccine: Parvovirus and Coronavirus are the two leading causes of gastrointestinal problems in puppies; they can quickly succumb to the diarrhea, vomiting, nausea and loss of appetite associated with these illnesses.
Bordatella Vaccine: Bordetella Bronchiseptica is a highly contagious bacterium that causes respiratory illness in dogs.
Lyme Disease Vaccine: As an expert in illnesses in Monrovia, Bradbury, Covina, Glendora, Arcadia, San Gabriel Valley Residents and surrounding areas, our Duarte & Azusa veterinarian recommends all dogs receive protection against Lyme Disease, an insidious illness caused by ticks.
Rattlesnake Vaccine: Another issue unique to our area is the need for protection from potentially deadly rattlesnake venom. This vaccine prevents the severity of effects from a rattlesnake bite.
Cat Vaccines
FVRCP Vaccine: A comprehensive vaccine for felines, this protects against feline viral Rhinotracheitis, a severe upper respiratory infection, Calicivirus, which causes a range of diseases that can ultimately result in pneumonia, and Panleukopenia, also known as feline distemper, which is highly contagious and deadly.
FELV Vaccine: Feline Viral Leukemia is a preventable disease that is otherwise life-threatening. It can affect blood cells, suppresses bone marrow, and causes tumors throughout the major organs.
FIP Vaccine: This vaccine protects cats against the Coronavirus, which does not exhibit symptoms initially, but later develops into an extremely virulent disease that attacks the abdomen, kidney, or brain.
FIV Vaccine: Commonly referred to as feline AIDS, the symptoms of this disease are similar to humans with the disease.
External Parasites Prevention
We carry a number of products for external parasite protection for your dog or cat including against fleas, ticks, lice, and heartworm. Our Duarte & Azusa veterinarian will tell you more during your pet's annual exam.
K9 Advantix II
K9 Advantix II are topical drops applied each month to aid in the prevention of Fleas,Ticks and Mosquitoes on dogs.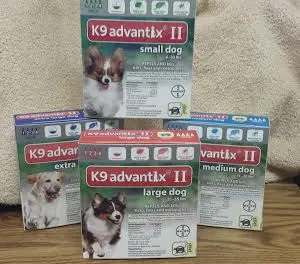 Feline Advantage II
Feline Advantage II, is also a monthly topical application for the prevention of Fleas in cats.
Frontline Plus
Frontline Plus is a monthy topical application which prevents against fleas, ticks, and chewing lice in both dogs and cats.

Nexgard
Nexgard is a small beef flavored chew which prevents fleas and ticks for an entire month.

Heartgard Chew
Heartworm prevention is also VERY important. Administering a Heartgard Chew once a month along annual heartworm testing will prevent your dog from infestations of the deadly heartworm parasite.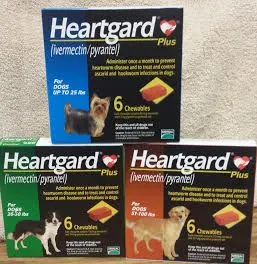 Schedule Your Pets Preventative Care With Duarte Azusa Animal Hospital
Preventative care pet is critical to ensuring your pet has a long and vibrant life, and vaccinations are an essential ingredient in that strategy. Allow your Duarte & Azusa veterinarian to be your partner:contact us to learn more.
Request Appointment