Puppy and Kitten Care
Bringing a new puppy or kitten into your family circle means there will be plenty of love and cuddles to go around for everyone. To keep your newest furry family member happy and healthy, a plan of action designed to provide proper care needs to be in place from day one. At Duarte Azusa Animal Hospital conveniently located in Duarte, CA, our professional veterinarian and talented staff will get your puppy or kitten's health journey off to a good start.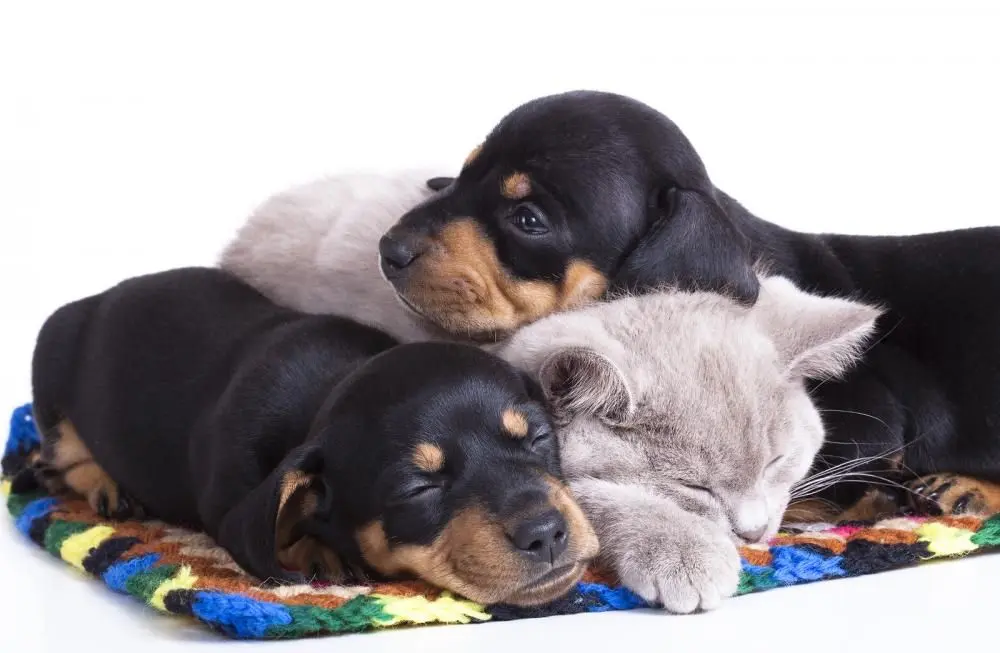 Proper Pet Plan of Action
Your puppy or kitten deserves quality and consistent attention from the get-go, and at our animal hospital, we are here to provide information that will make the transition of bringing a new canine or feline into your home easier. Our veterinarian and assistants are readily available to answer any questions you may have about ensuring good health for your new pet.
If you need information about safe methods to train a puppy or kitten, our knowledgeable team will recommend the best practices to help both you and your furry friend adjust to the rules of the household. We will also discuss dietary needs and suggest dietary options to provide your pet with the nutrients they need to live a healthy life. A dental health program is also important as an ongoing part of your pet's health routine, and we have plenty of tips to share to help keep their gums and teeth strong and healthy.
Veterinary Services
Once your new puppy or kitten comes home, the next step is a visit with a veterinarian. At our hospital, you can rely on our vet to do a thorough checkup to address any issues your kitten or puppy may be experiencing as well as to provide basic services. The most common veterinary services we provide to puppies and kittens include vaccinations, parasite prevention medication, deworming, and if necessary, neutering or spaying. Other services we offer include microchipping, diagnostics using state-of-the-art equipment and technology, internal medicine in the event of infectious disease, emotional health evaluation, laser therapy, dermatology, orthopedic surgery, and treatments for age-related illnesses.
Visit Our Veterinarian
Duarte Azusa Animal Hospital is a fully equipped veterinary clinic offering a full array of services administered by a dedicated staff of experts. Our vet's main focus is providing quality pet care to every patient. For more information about puppy and kitten care or to request an appointment, call us at (626) 357-2251.